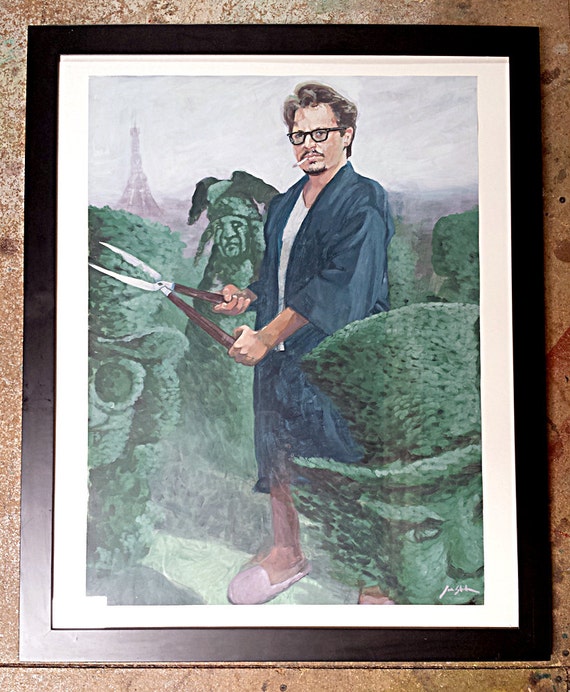 Original painting "Lazy Johnny", commissioned for publication in Grantland Quarterly, for an article on how Johnny Depp has become lazy when it comes to which film roles he takes on.
Painting is done in acrylic and pencil, on 19x24 illustration board.
Image ©2014 Jon Stich
Item is framed, behind glass
Item is shipped via Fedex in masterpak or similar art specialty box, fully insured.
Please allow 5-10 days to ship.